As a sexy young adult lady, Alice in Wonderland made her journey all about experiencing the delights of hentai sex with every man who comes along. After finding the magic size-changing potion, the first thing she did was rubbing some into her chest and butt. Gorgeous big tits and phat booty have always been Alice' porn dream.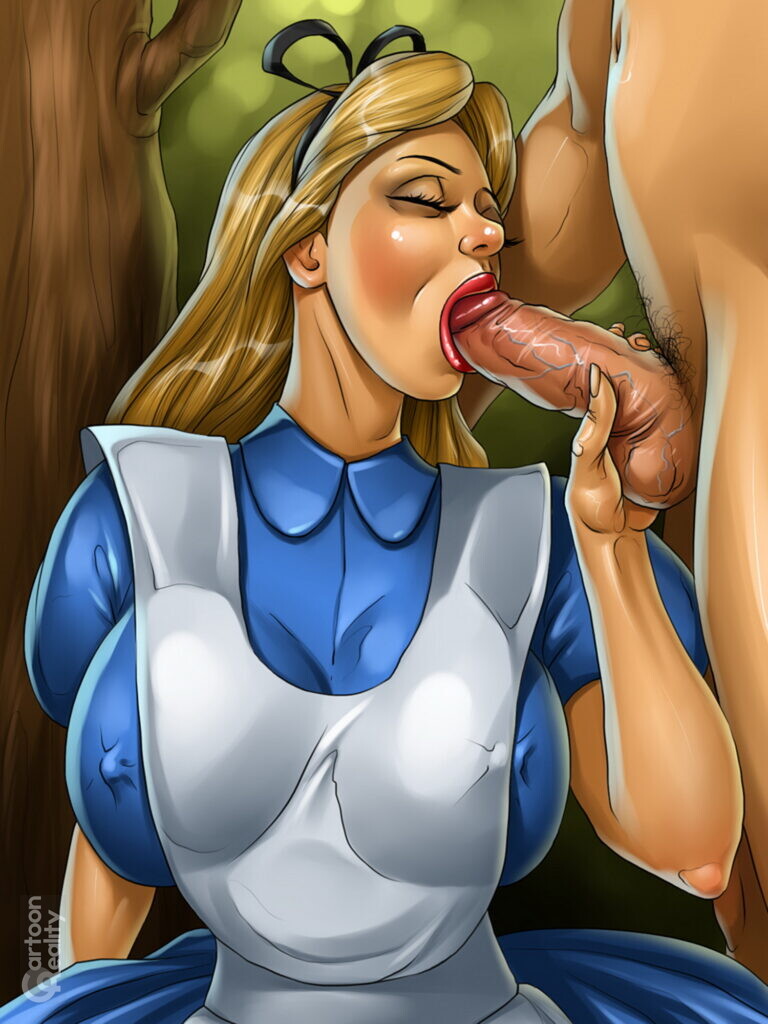 No cartoon man can resist the temptation of her newfound sexy assets. Eager to try a deepthroat BJ, busty Alice easily finds a big cock and gobbles on it with pleasure. As the horny gal strokes the girthy shaft and wraps her warm mouth around the tip, the nipples on her heavy boobs perk up from arousal.
With your cock inside me, it's getting curiouser! I can feel its hentai might stretch and fill up my pussy. Let's make my big tits bounce really hard!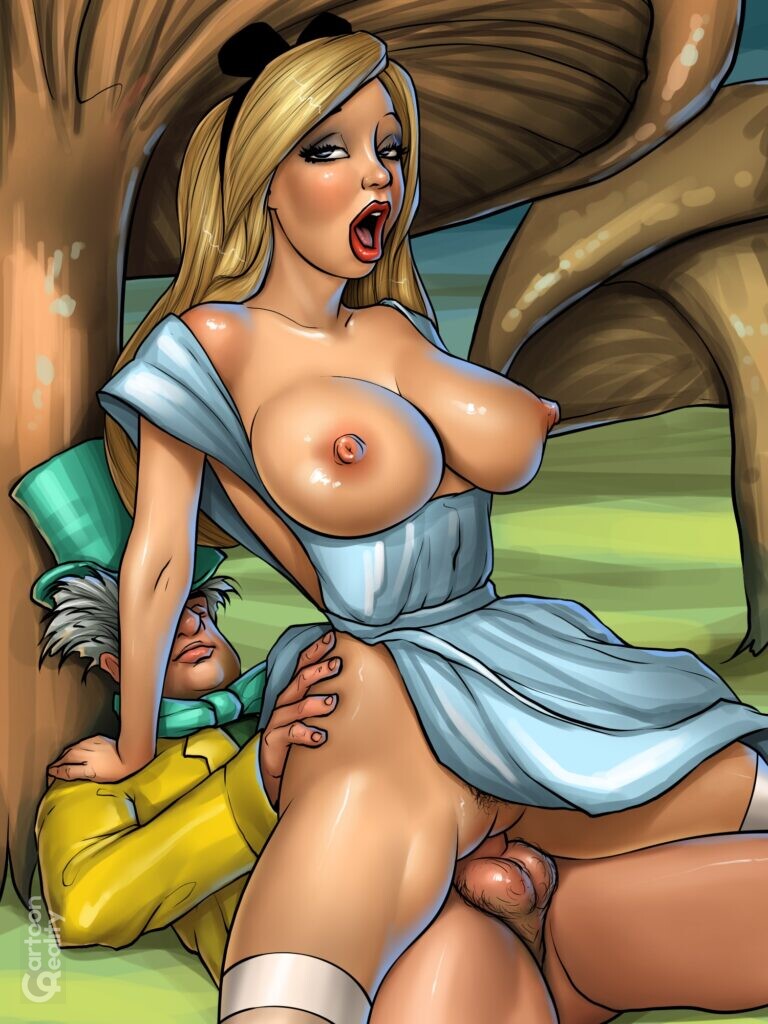 No longer satisfied with just the cock sucking, eager Alice in Wonderland removes her shirt, revealing the juicy big tits with large nipples. Taking a seat on her lover's cock, the curvy blonde starts to ride him like there's no tomorrow, with loud moans and gasps.