When the kingdom is covered with snow, even princesses need steamy hot sex to keep them warm. Many men have contended for the right to be Anna's personal sex slave, but the naughty gal has chosen to give her pussy to an old friend of hers.
Yes, hold me tight, babe! I feel your cock slide in my pussy. So big and hot! I want every inch of your cock deep inside me…
Amid the frozen winterland, naked Anna climbs atop her lover, eager to feel the thickness of his cock inside her hot pussy. The feeling of being stretched by his girth puts a frivolous smile on her pretty face. Overwhelmed with pleasure, she rides him fiercely with porn-like moans, and her wet pussy squishes with every move.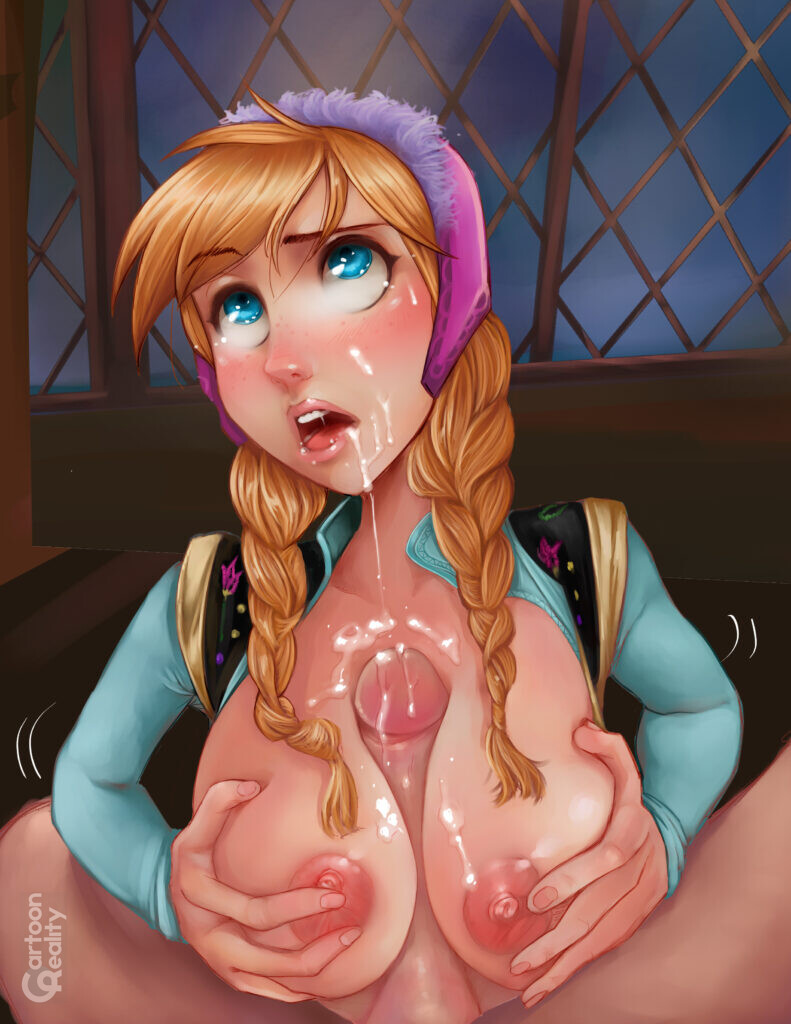 After cumming no less than three times, satisfied Anna is ready to get her guy off with a skillful titjob. The topless princess squeezes his throbbing cock between her big soft tits and starts stroking it until she gets a full face of cum.