Ghost hunter Madeline is incredibly sexy in her latex bodysuit that emphasizes her perfect hourglass figure. During every mission, her hubby has a hard time focusing on the task, because her big round butt is like a magnet for his eyes, making him daydream of giving his juicy wifey a thorough ass fuck.
Hey, hubby, I think her greedy little butt has already had enough. My turn now! Look how gorgeous my big booty is! I can't wait to feel you inside me, love!
Whenever another mission is accomplished, gorgeous milf Madeline doesn't even have time to take off her latex bodysuit before her hubby's thick veiny cock finds a way inside her pussy. Their cartoon sex is steamy and rough, making exhilarated Madeline moan louder as her luscious body twitches from approaching orgasm.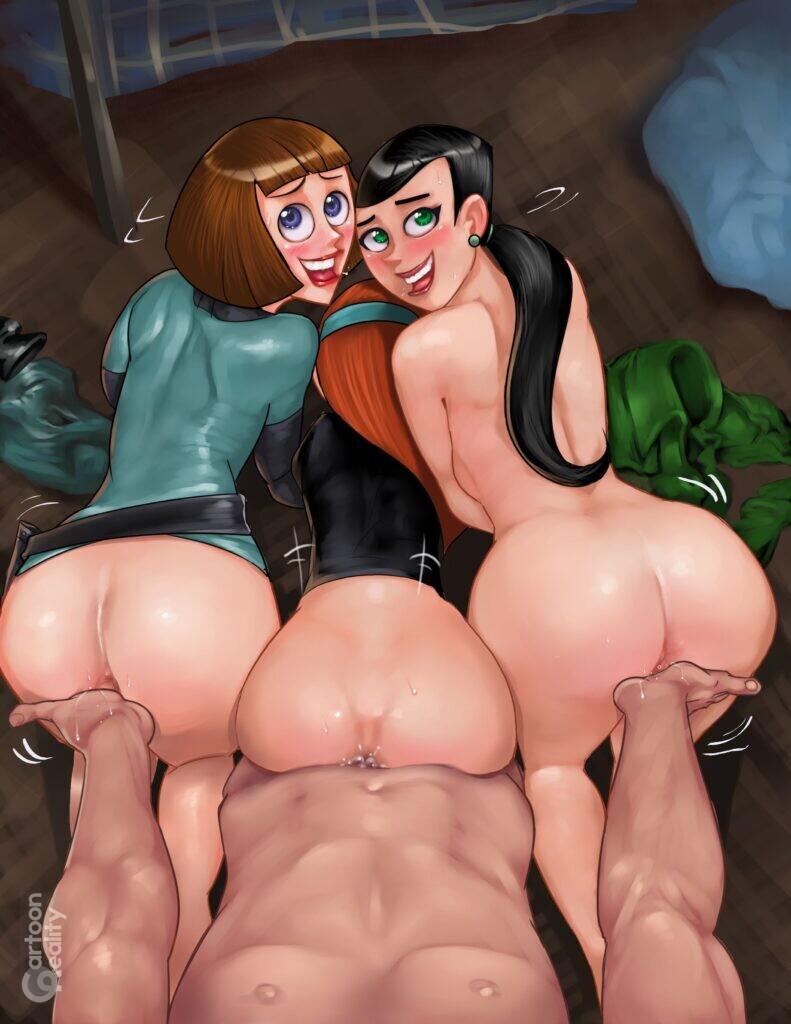 Occasionally, horny Madeline will invite her two super-hot besties over to give her hubby an unforgettable cartoon hentai foursome. The three cuties line up their bubble butts, and his rock-hard big cock penetrates them one after another, until one of the nude hotties gets a massive creampie.