How do you get a cartoon prince to love you? When gifting Ariel real pussy and ass, the hentai witch told the young gal the porn secret to every man's heart: titjob and anal sex. Indeed, who can resist a gorgeous redhead who's eager to take it in the ass?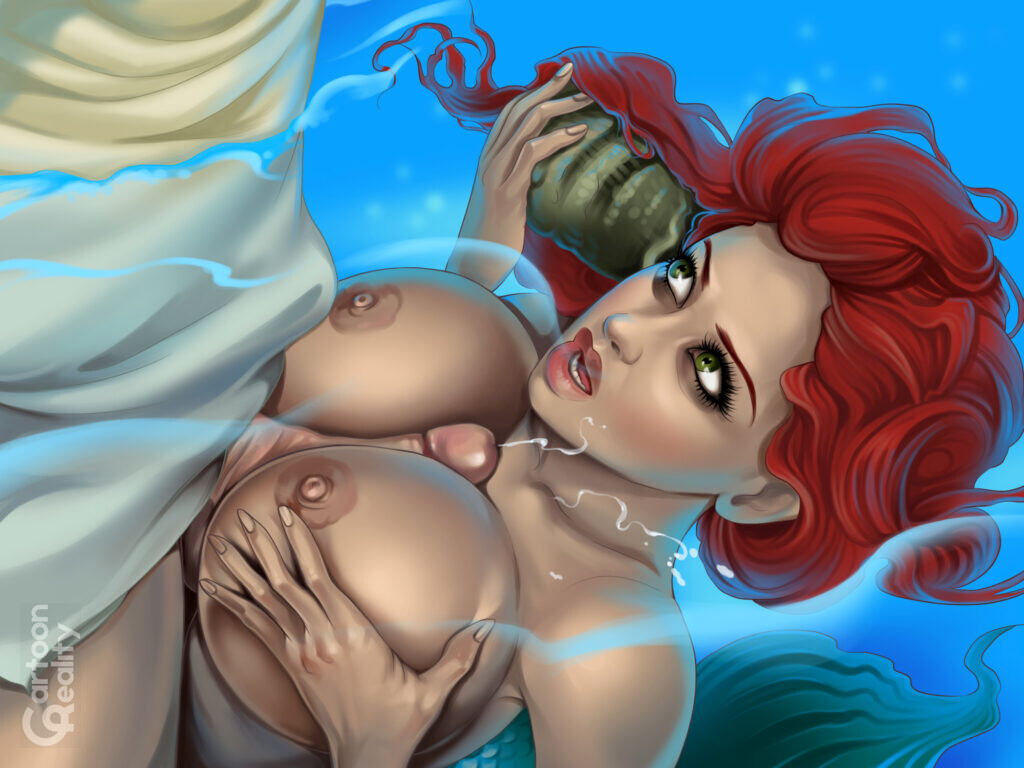 When the young man was on the shore, love-stricken Ariel flashed her juicy big tits to spark his curiosity and desire. Once he was in the water, the horny redhead squeezed his already hard cock between her round boobs. The gentle rocking of the waves helped her finish her first-ever titjob, and the cum tickled her chin.
You're the first to fuck me in the ass, my prince. Never thought it'd feel so pleasurable and intense! Cum inside me, give me a leaking anal creampie!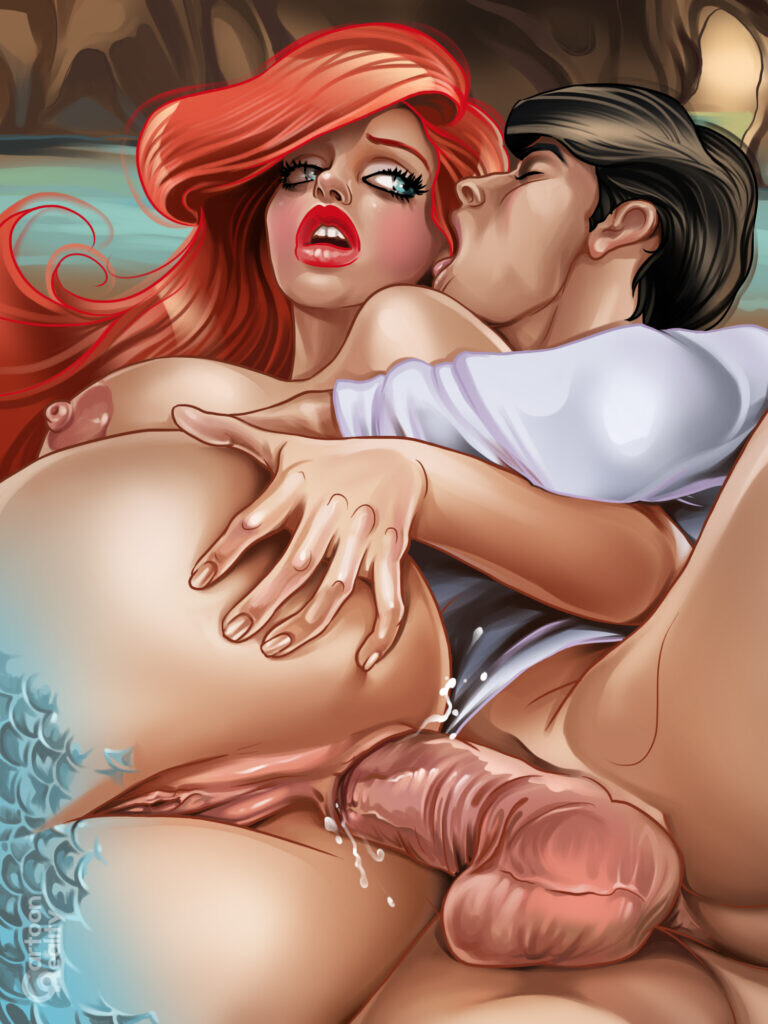 Then the mermaid princess suggested anal sex. Groping her naked thick ass quickly made her lover hard again. The redhead beauty felt a tinge of pain as the girthy dick penetrated her tight hole – but it soon gave way to heavenly pleasure. With the final thrusts, the lustful prince put a huge creampie in Ariel's no-longer-virgin ass.