Thanks to her curvy figure and pretty face, stunning Belle had many wooers. One of them, the hunter, always tried to squeeze her boobs or feel her cartoon pussy up. Smart and beautiful Belle came up with an idea: she'll give the suitor lots of sex – eventually, he'll be satisfied and leave her alone.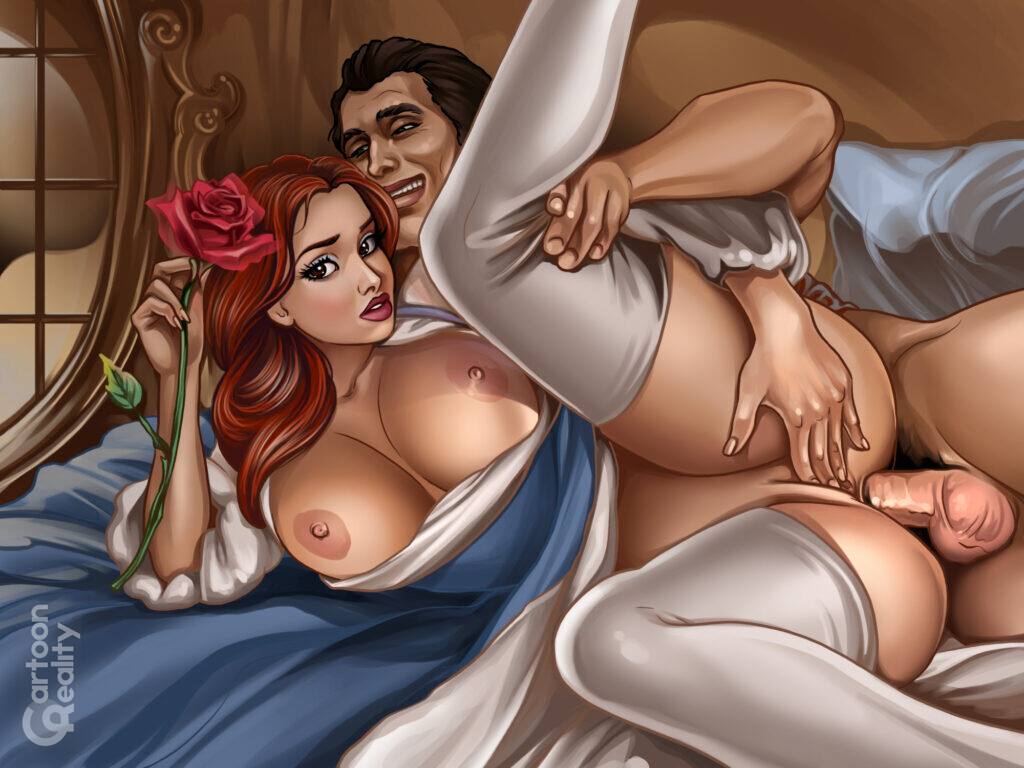 The next day, splendid Belle invited the suitor over for some dirty hentai fun. He lustfully worshipped the beauty of her naked gorgeous boobs and thicc booty, and then asked for anal. Trying to satisfy all his cravings, sexy Belle spread her butt cheeks obediently – and was in awe at the size of his cock.
Good hunter, if I knew your big cock felt so good in my pussy, I'd have married you long ago. So girthy it barely fits – but all the more pleasure!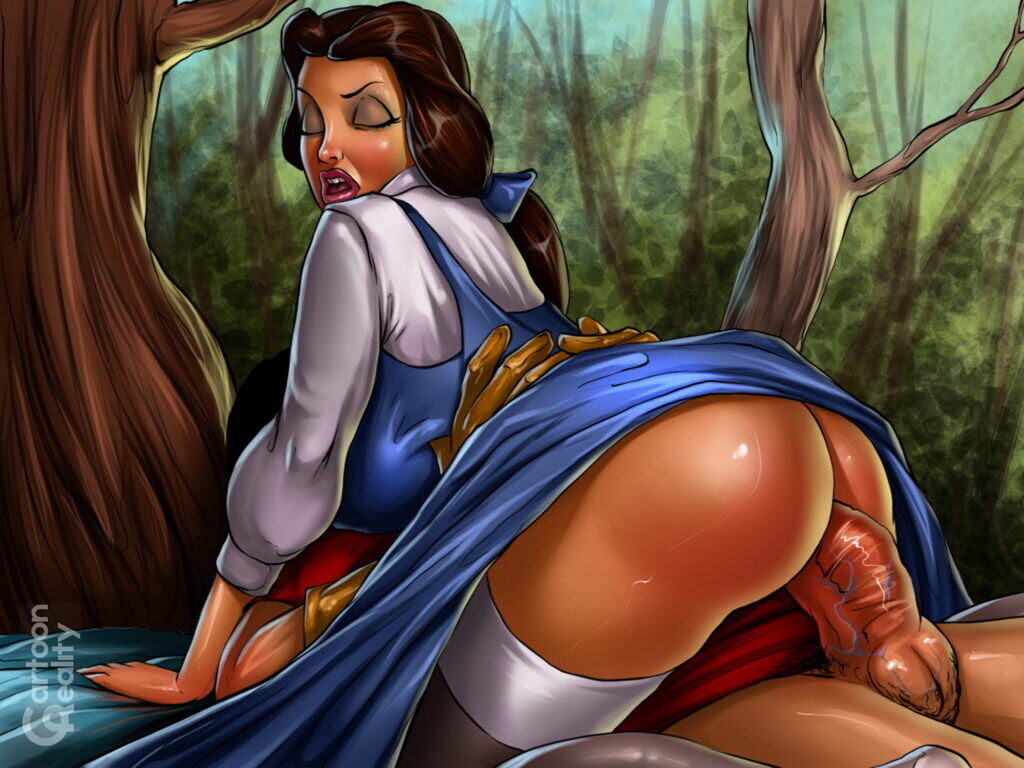 The next day, the hottie kept thinking about the hunter's big cock and how heavenly it'd be to feel a load of cum in pussy. Thus, horny Belle readily accepted his invitation to sex in the woods. Under a linden tree, the eager girl climbed atop her new lover and slid her leaking pussy onto his monster cock.