Splendid Pocahontas is the most promiscuous Indian gal of her tribe. By the ancient tradition of Powhatans, their sexy princess can demand any cock whenever she feels horny – and no man can refuse her request. But the gorgeous chief has taken a real liking to the huge dick of her European friend.
My angel, hold me tighter! I can feel your cock throbbing in my pussy and releasing loads of hot cum. Yes, yes, baby, fill me with your love juice!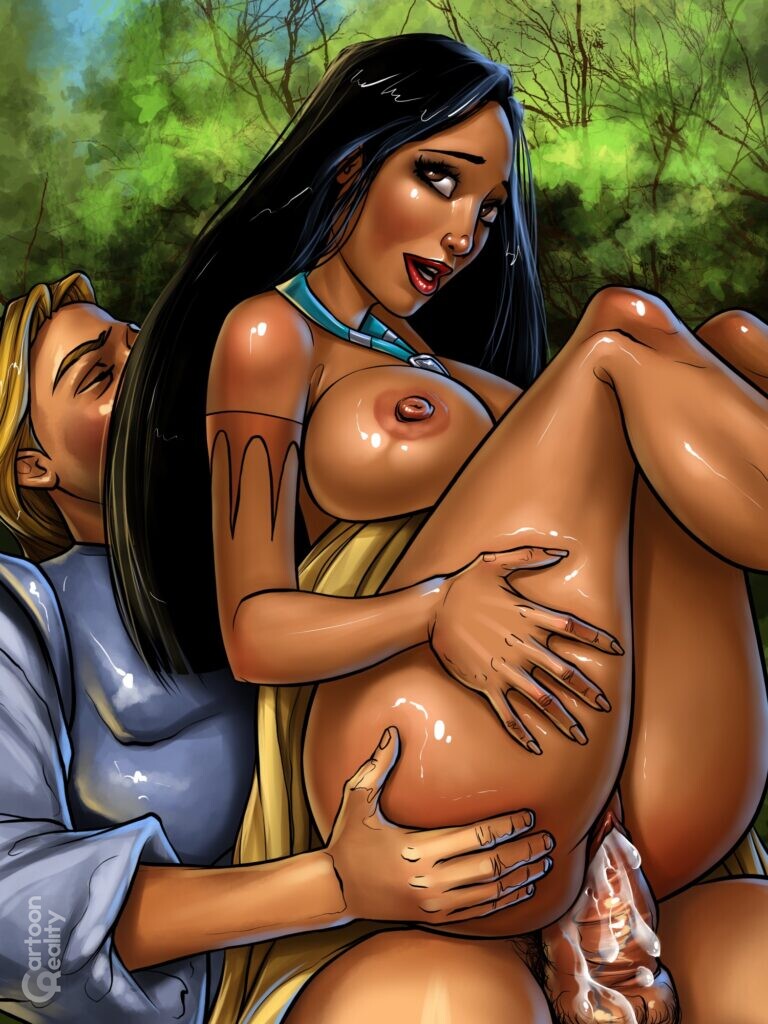 Her beautiful big tits jiggle and bounce up and down as the princess rides his cock, desiring a pussy creampie. Pocahontas' phat ass is thick and soft, squeezed and spread by her lover's hands. Her supple, shapely body is shiny from sweat. The lover soon gives in to the sweet torture and pumps her pussy full of cum, making the cartoon porn princess squeal in delight.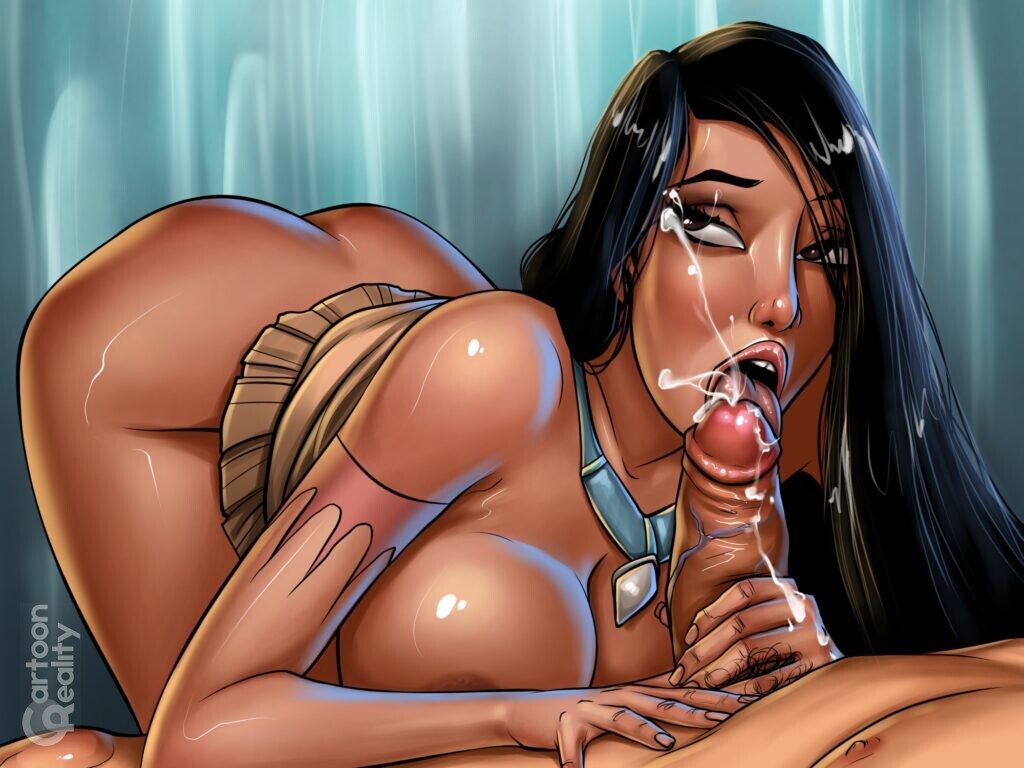 Not yet satisfied, the horny gal gets on her knees in front of his cock and starts licking off her own nectar mixed with cum. Before long, it gets rock-hard again in her gentle hands, and she proceeds to give him an exquisite handjob. The nude babe tickles the tip with her playful tongue until it shoots a load of cum all over her pretty face.